LEVY'S CLOTHIER
International Fashion – Nashville Address
Hello Levy's friends and family,
We trust that you and yours remain safe.
We so appreciate the support we have had these last weeks since we reopened.  Our hours continue to be 10a – 5p Monday – Saturday. Levy's is a clean and safe place to shop and our Private Shopping Room is available for you.  Please feel free to reach out to us for your private appointment.
Our entire staff join us to affirm our commitment of inclusiveness in our community.
David and Ellen Levy
FEATURED PRODUCTS
Shop our latest arrivals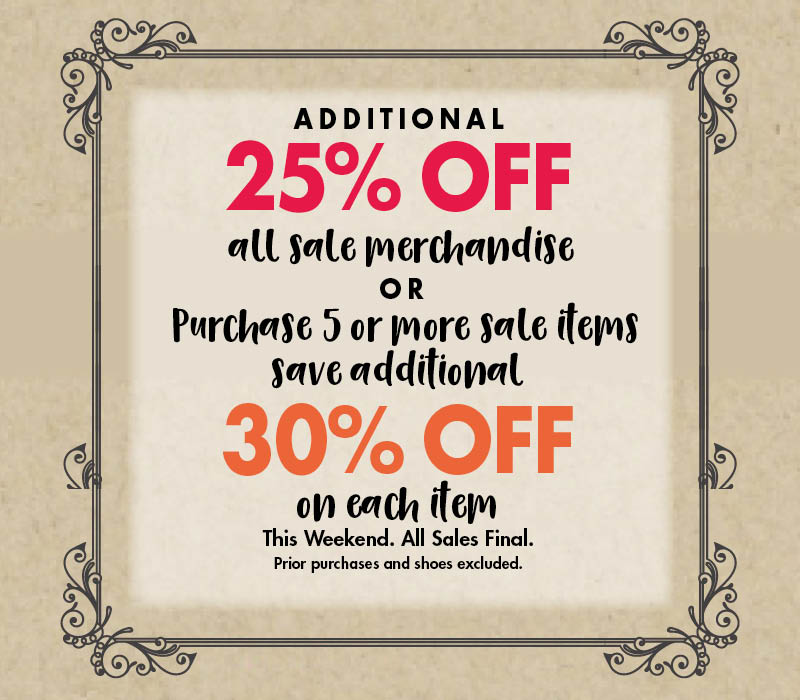 Save 25% – 30%* More on
Levy's Sale items
Already reduced 25% – 60%
Thru Saturday, August 1 +
Tax Free apparel sales below $200 Saturday, August 1 only
*Excludes shoes, prior sales and special orders.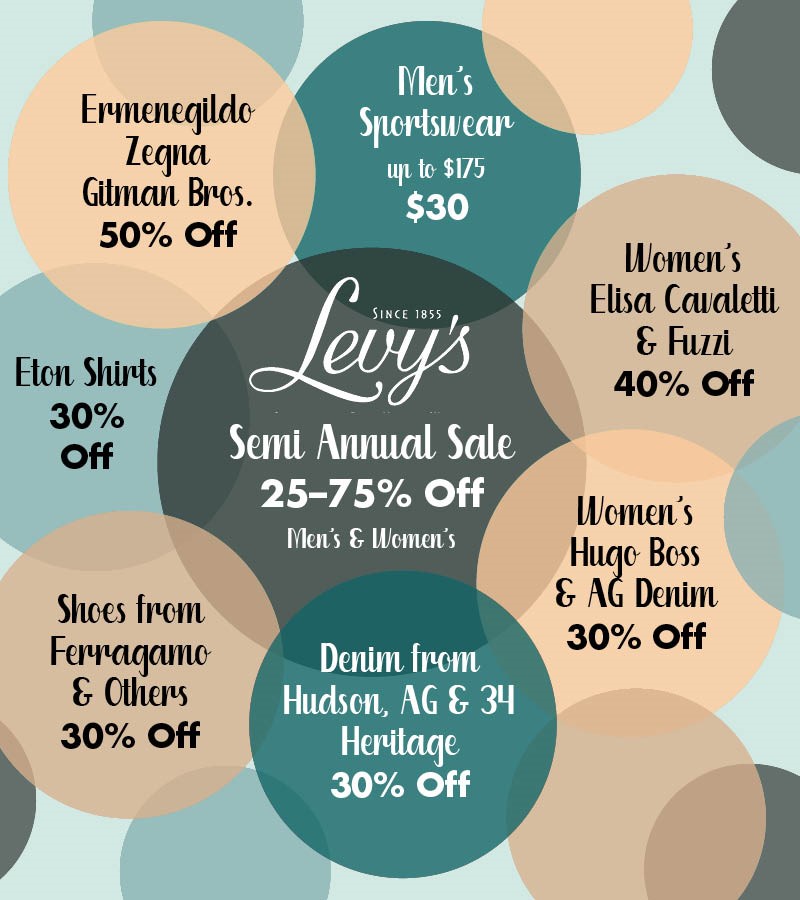 Levy's Semi-Annual Sale is underway!
Savings of 25% – 60% Off for Men & Women.
Levy's Sale is better than ever!
Limited Time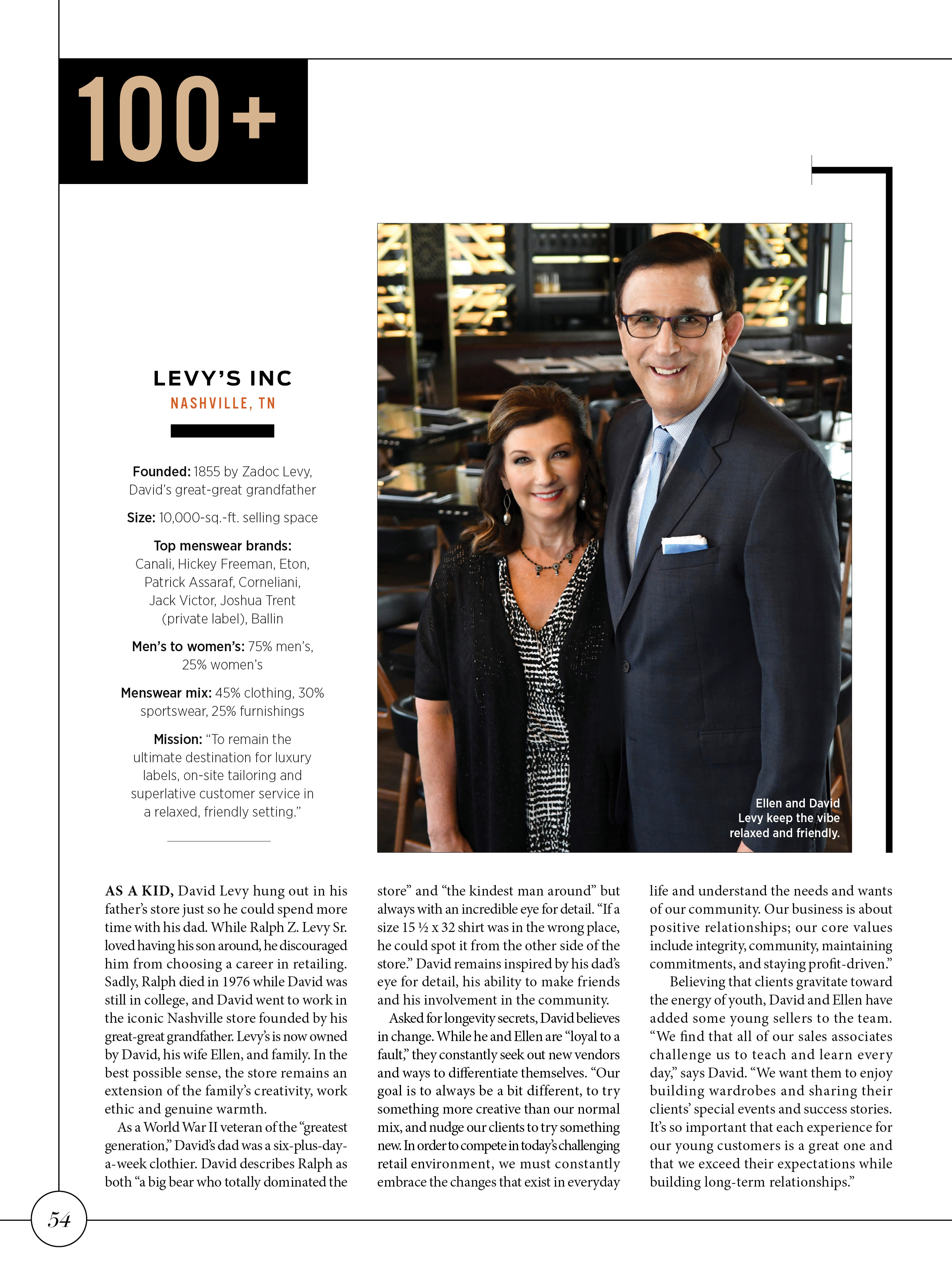 Congratulations to the Levy's Team
Featured in MR Magazine
Feb. 2020 100+ Year Store Issue
Oldest Upscale Men's Store in America
Your local Men's and Women's store – Always Local
165 Years Young
Stay informed about promotions, upcoming events, and exclusive offers!