LEVY'S CLOTHIER
International Fashion – Nashville Address
Levy's is a family-owned business offering a wide variety of men's and women's upscale designer apparel. Open since 1855, Levy's has been run by the same family for 164 years. We are recognized as the oldest men's clothing store in America, and one of the best in the nation. Since its inception, Levy's has been honored as Esquire's Best of Class Gold Standard Men's Specialty store, which recognizes stores that "continuously raise the bar on what it means to be the best in the business".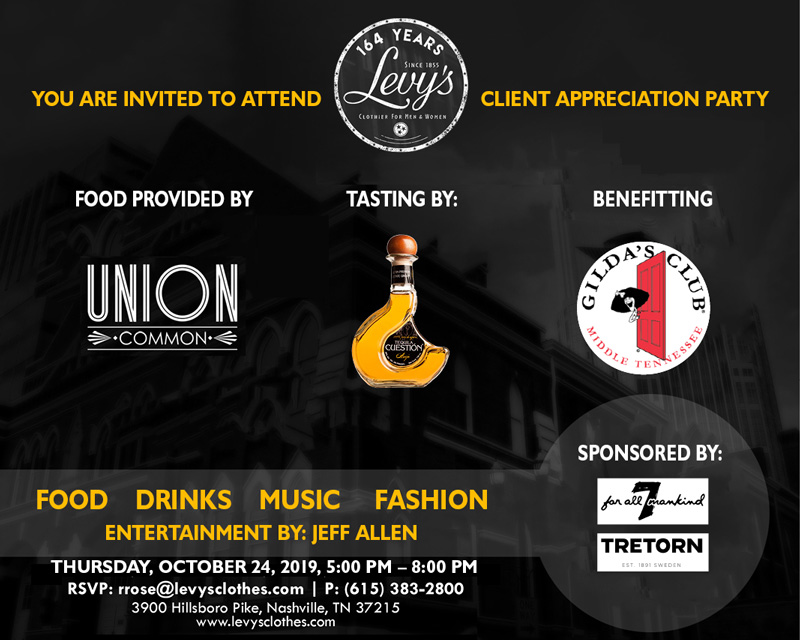 Join us for our 164th Anniversary Celebration
Thursday, Oct. 24, 5 p – 8 p
RSVP to Robin Rose,
rrose@levysclothes.com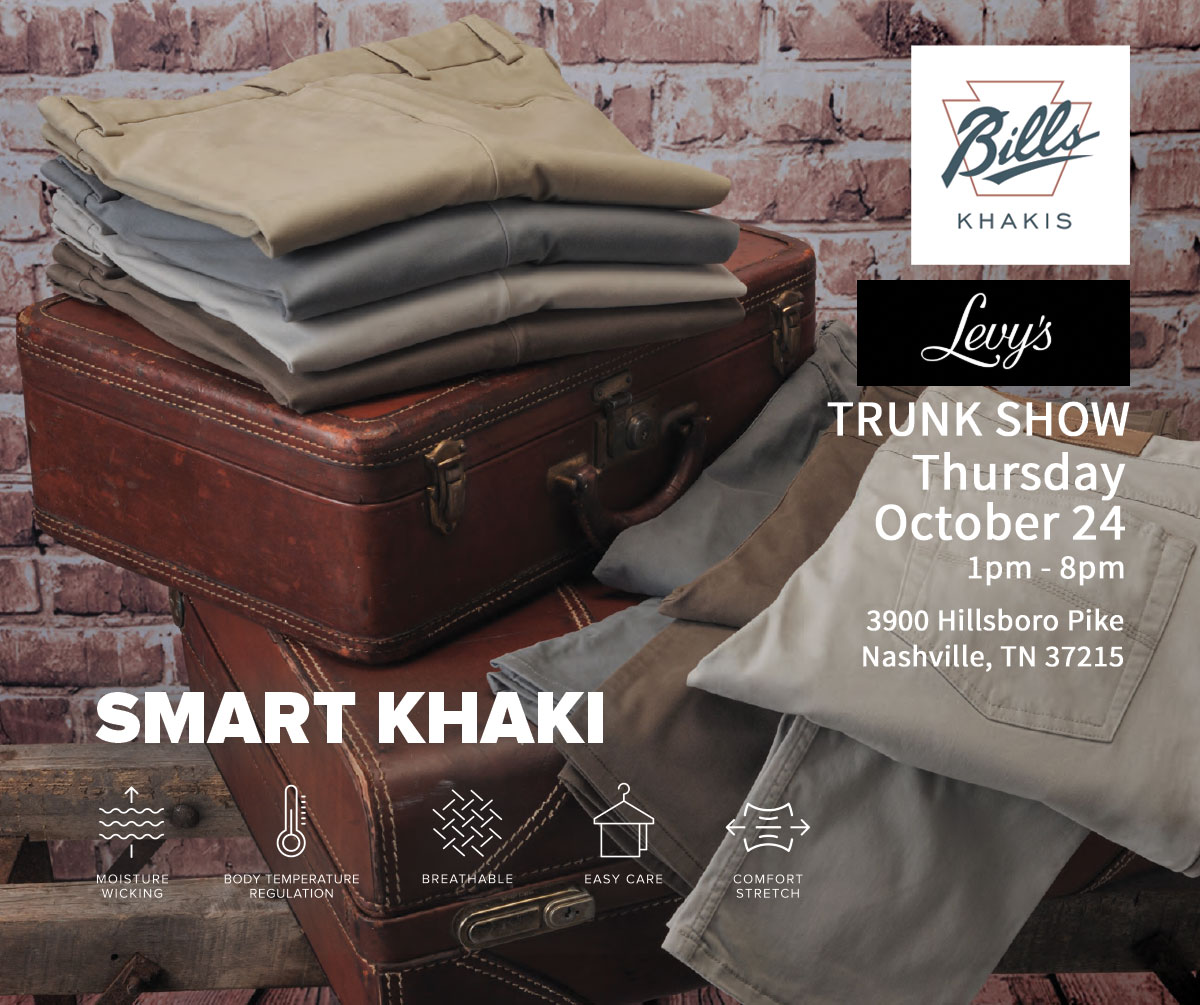 Bill's Khakis Trunk Show
Thursday, Oct. 24, 1p – 8p
Made in the USA
Same Fits plus see what is new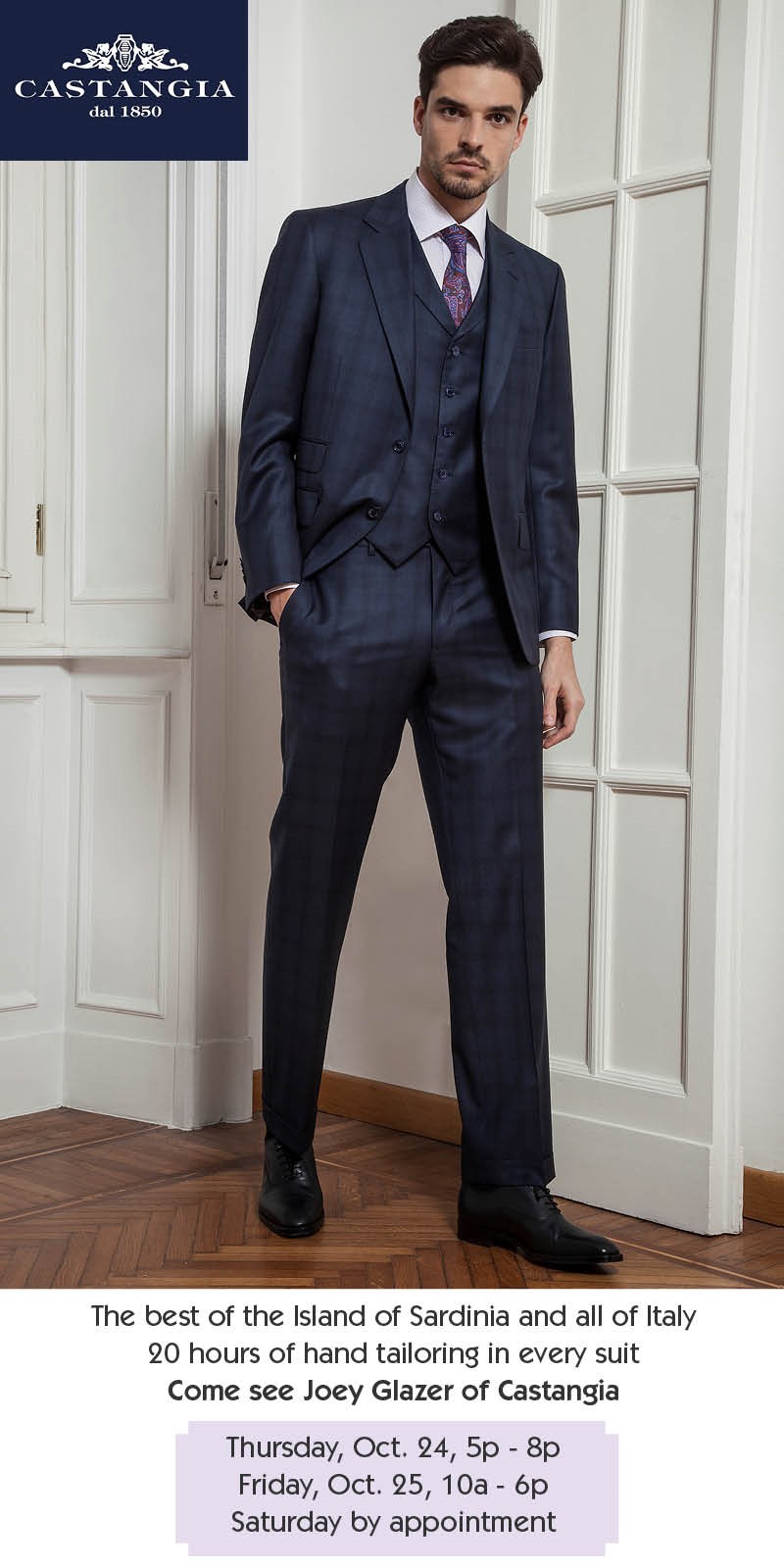 Introducing
Castangia dal 1850
Italy's Best "20 hours of hand tailoring"
Designed and made in Cagliari, Sardinia
Joey Glazer will be available for your needs Oct. 24-26
Thursday, 5p – 8p, Friday 10a – 5p and by appointment Sat.
Stay informed about promotions, upcoming events, and exclusive offers!