LEVY'S CLOTHIER
International Fashion – Nashville Address
Levy's is a family-owned business offering a wide variety of men's and women's upscale designer apparel. Open since 1855, Levy's has been run by the same family for 164 years. We are recognized as the oldest men's clothing store in America, and one of the best in the nation. Since its inception, Levy's has been honored as Esquire's Best of Class Gold Standard Men's Specialty store, which recognizes stores that "continuously raise the bar on what it means to be the best in the business".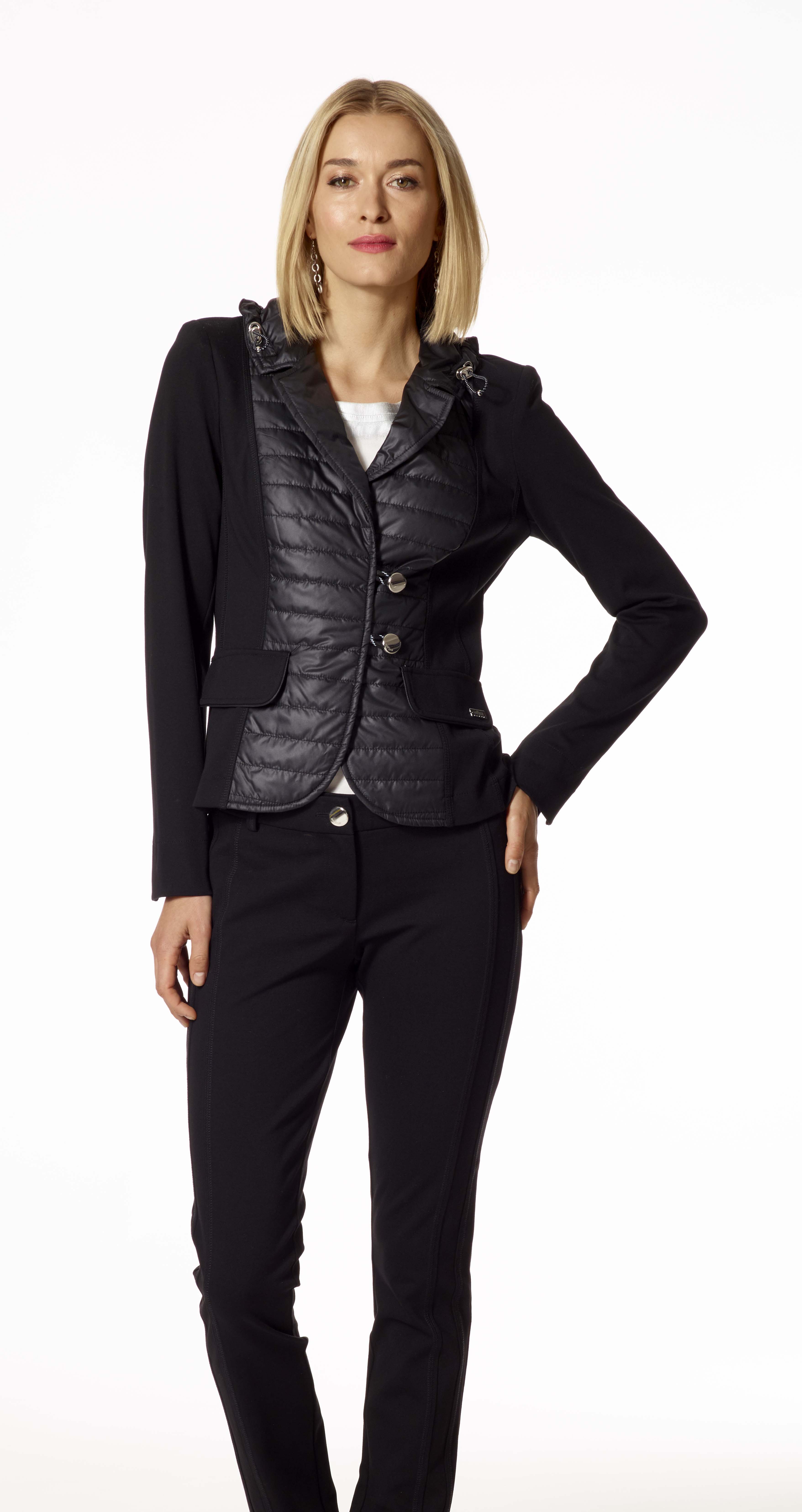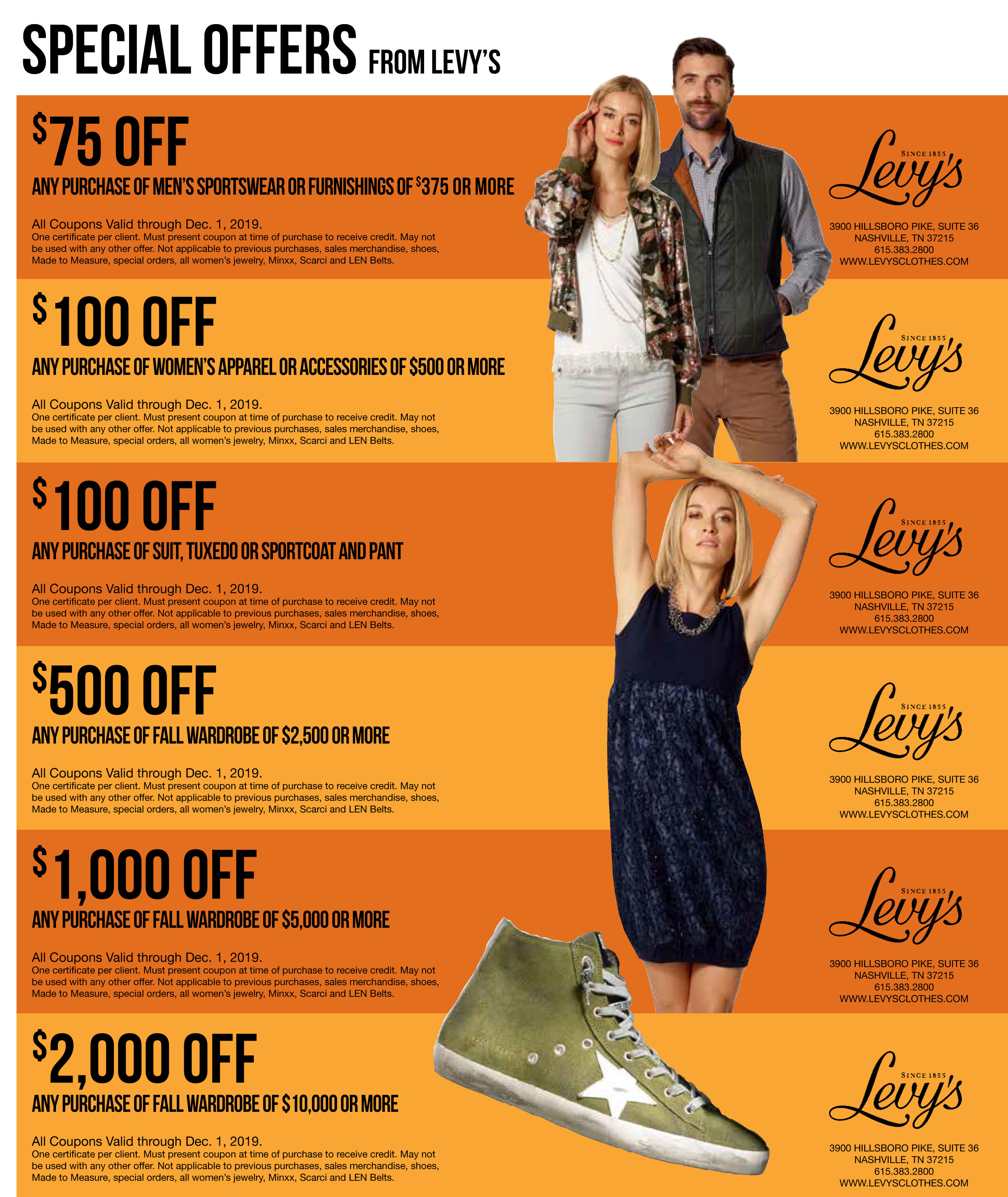 Levy's Coupons
Valid until Dec. 1
Open 1p – 5 p Sundays
11/24 – 12/22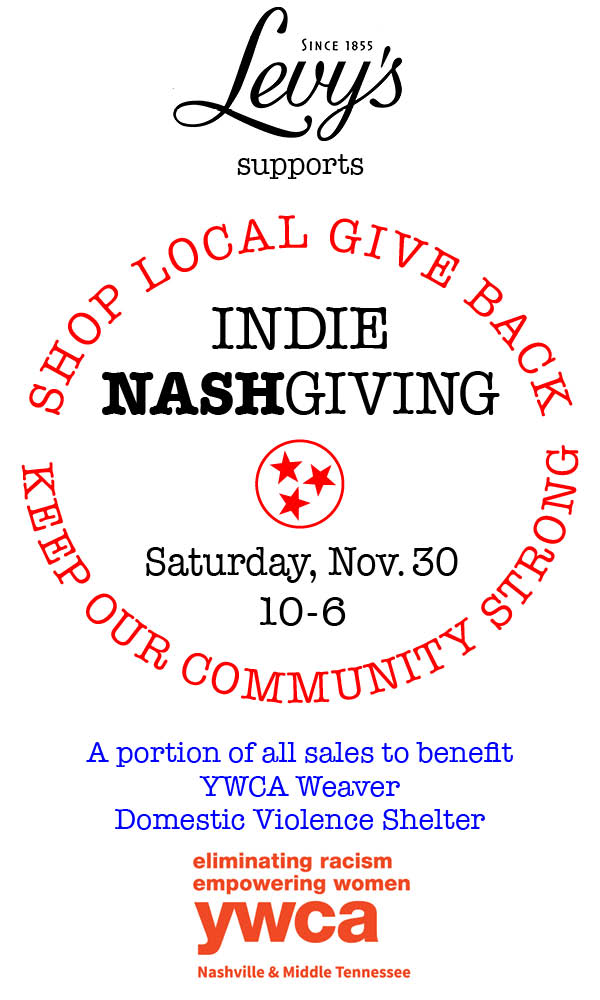 Support the YWCA Weaver
Domestic Violence Shelter
During Indie Nash Giving Day at Levy's
Saturday, Nov 30, 10a – 6p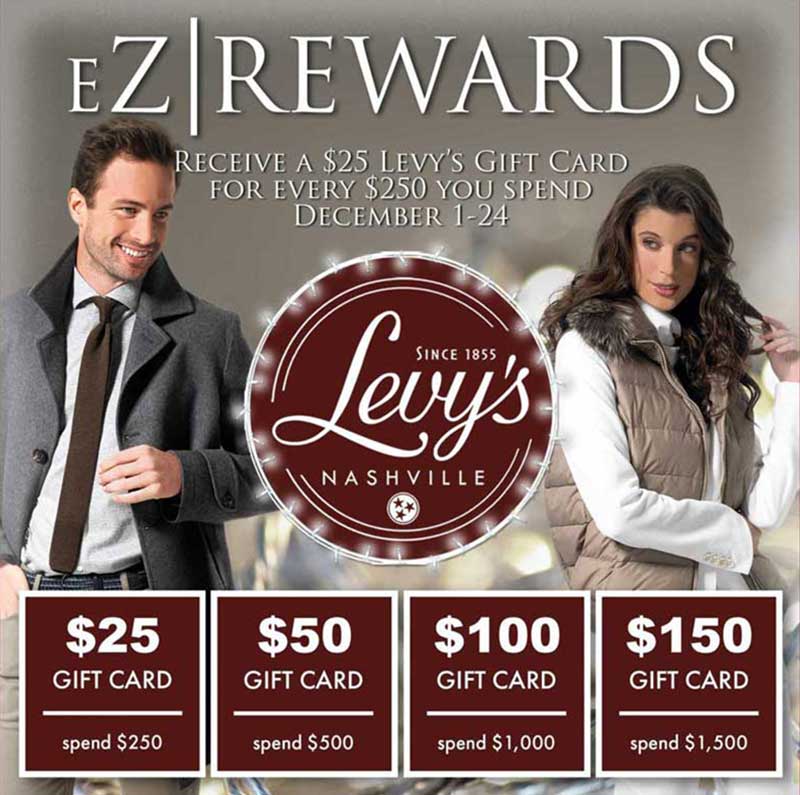 Earn Levy's E Z Rewards
during December
Earn Up to $250 while shopping at Levy's
Free Gift Wrap too
Stay informed about promotions, upcoming events, and exclusive offers!