LEVY'S CLOTHIER
International Fashion – Nashville Address
Hello Levy's friends and family,
It's Fall and the colors of our clothing and sportswear reflect the season.  The cooler mornings are so refreshing.
Levy's has new Fall arrivals daily.  Stop by or contact your associate at 615-383-2800 for your private appointment.
Our hours continue to be 10a – 5p Monday – Saturday. Levy's is a clean and safe place to shop and our Private Shopping Room is available for you.
Our entire staff join us to affirm our commitment of inclusiveness in our community.
David and Ellen Levy
FEATURED PRODUCTS
Shop our latest arrivals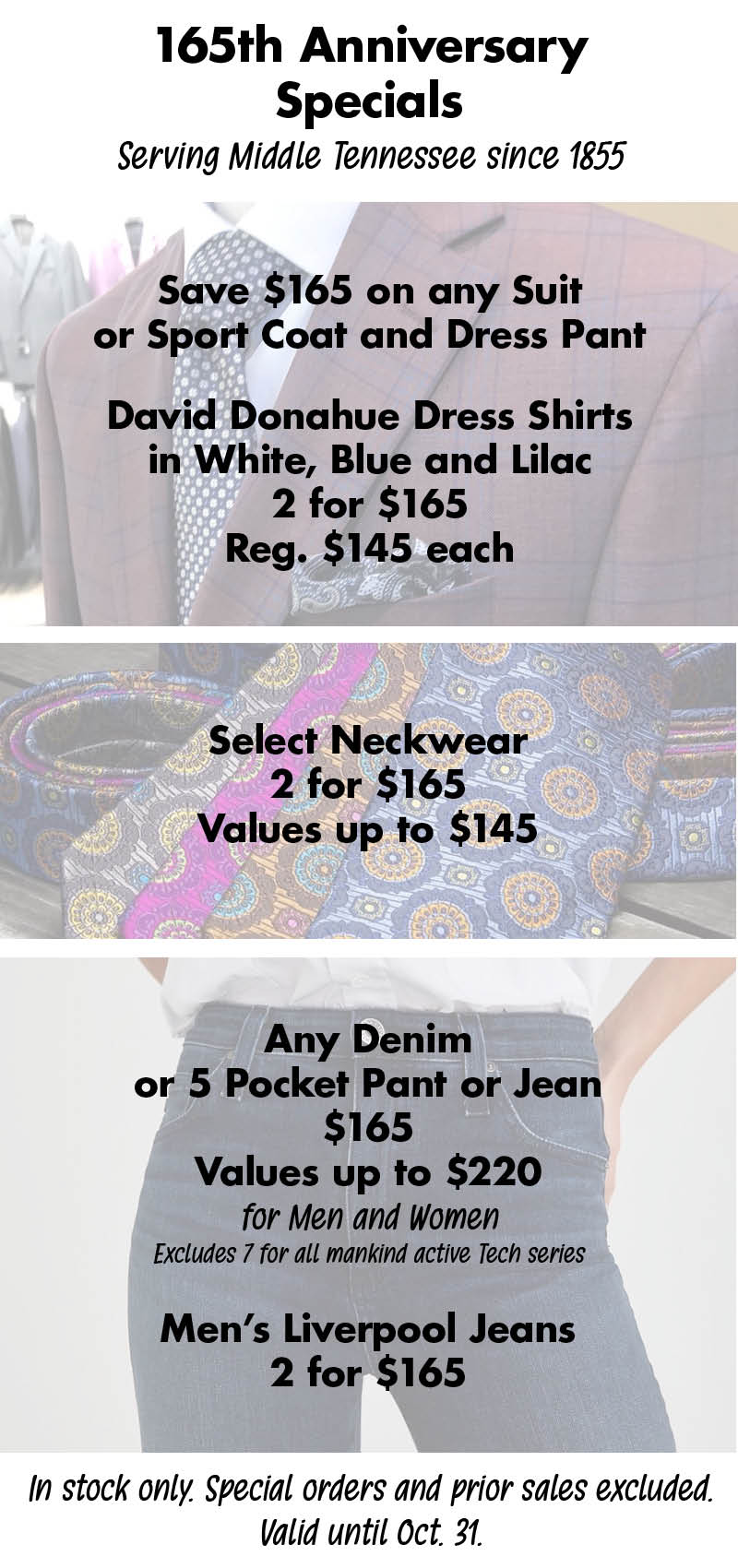 Levy's 165th Anniversary Special Offers
Savings now for you
Thru 10/31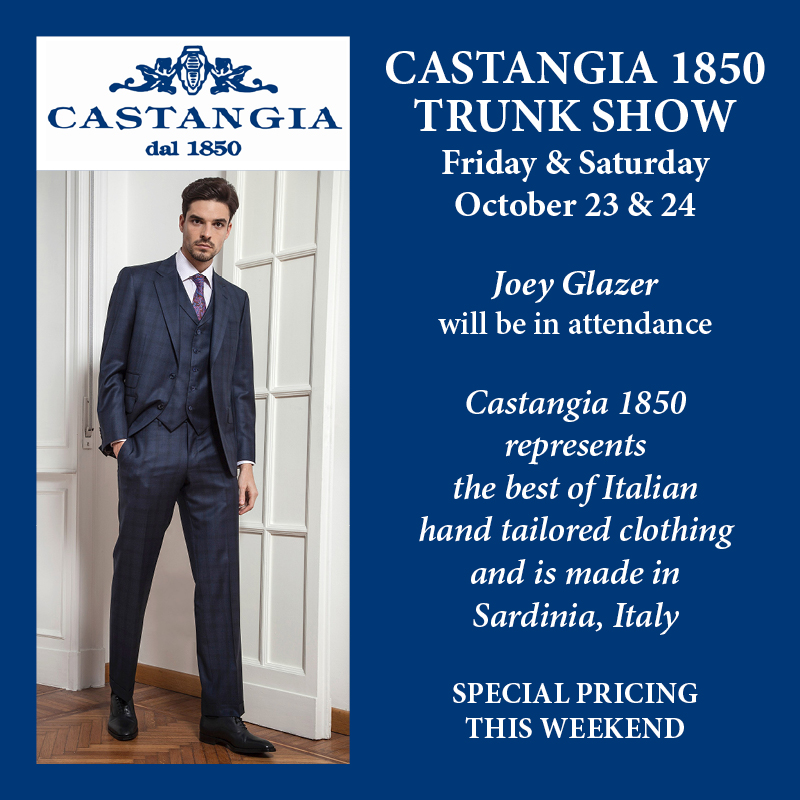 Castangia 1850
Italy's best made to measure clothing
Fri & Sat, October 23 & 24
Joey Glazer will be in attendance
Protocols in place for your safe shopping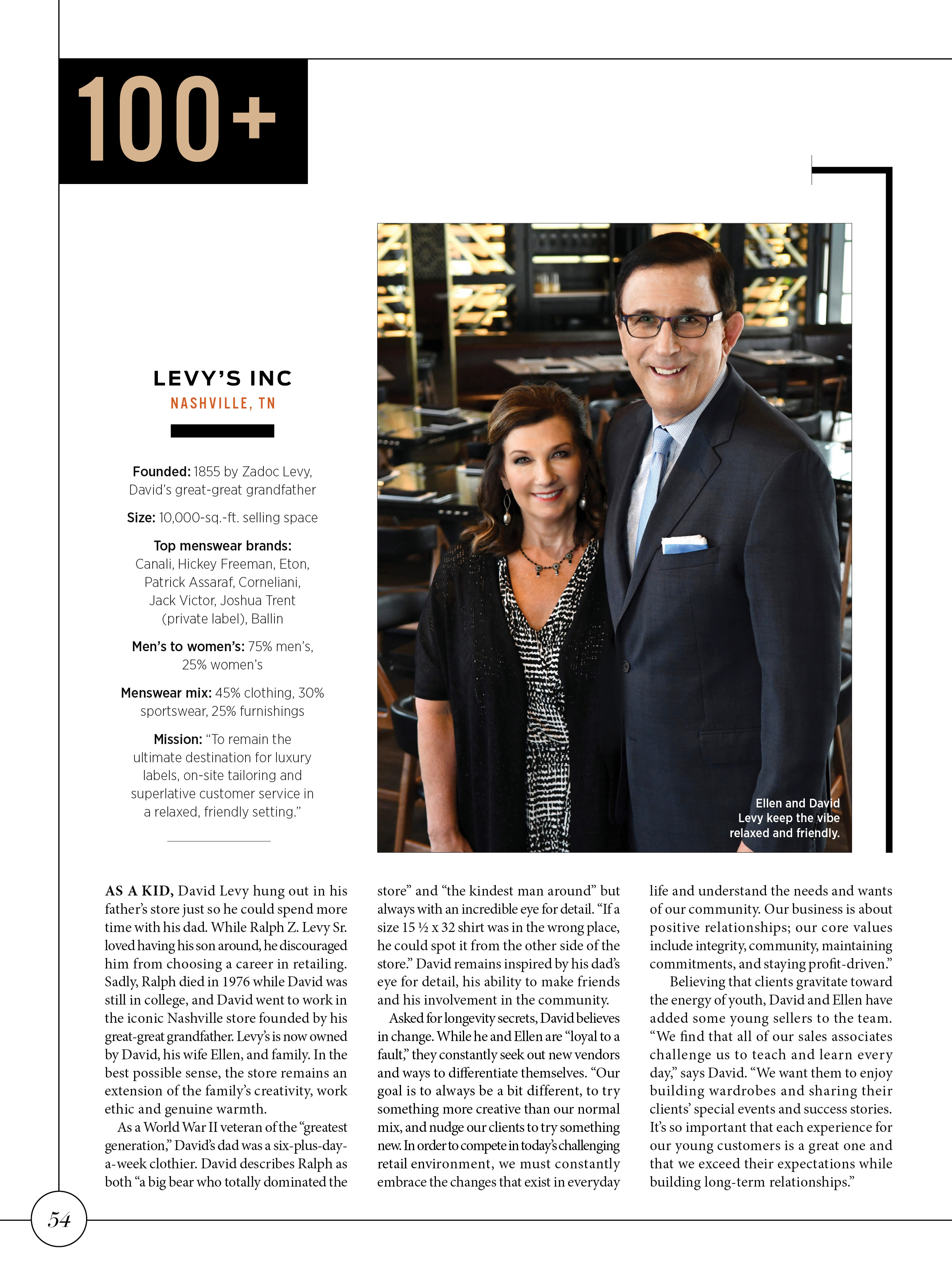 Congratulations to the Levy's Team
Featured in MR Magazine
Feb. 2020 100+ Year Store Issue
Oldest Upscale Men's Store in America
Your local Men's and Women's store – Always Local
165 Years Young
Stay informed about promotions, upcoming events, and exclusive offers!