LEVY'S CLOTHIER
International Fashion – Nashville Address
Like you, we have been keeping up to date with the news and our changing world.  In an effort to protect our staff, clients, and community amid the continuing COVID-19 pandemic, we have decided to temporarily close our store beginning Wednesday, March 18.
We will continue to monitor and assess the situation and reopen when it is safe to do so.  We hope that everyone will stay home as much as possible and practice social distancing when around others so that together we can help flatten the curve of the coronavirus spread.  Our heartfelt gratitude goes out to everyone in the medical community who is battling this virus on the front lines.
If you do have an apparel need or important pick up, we will work with you by private appointment and respect social distancing.  We can be reached from our contact sheet on this website.
We consider you all part of our family, sincerely appreciate your loyalty, and can't wait to welcome you back as soon as we can.
David Levy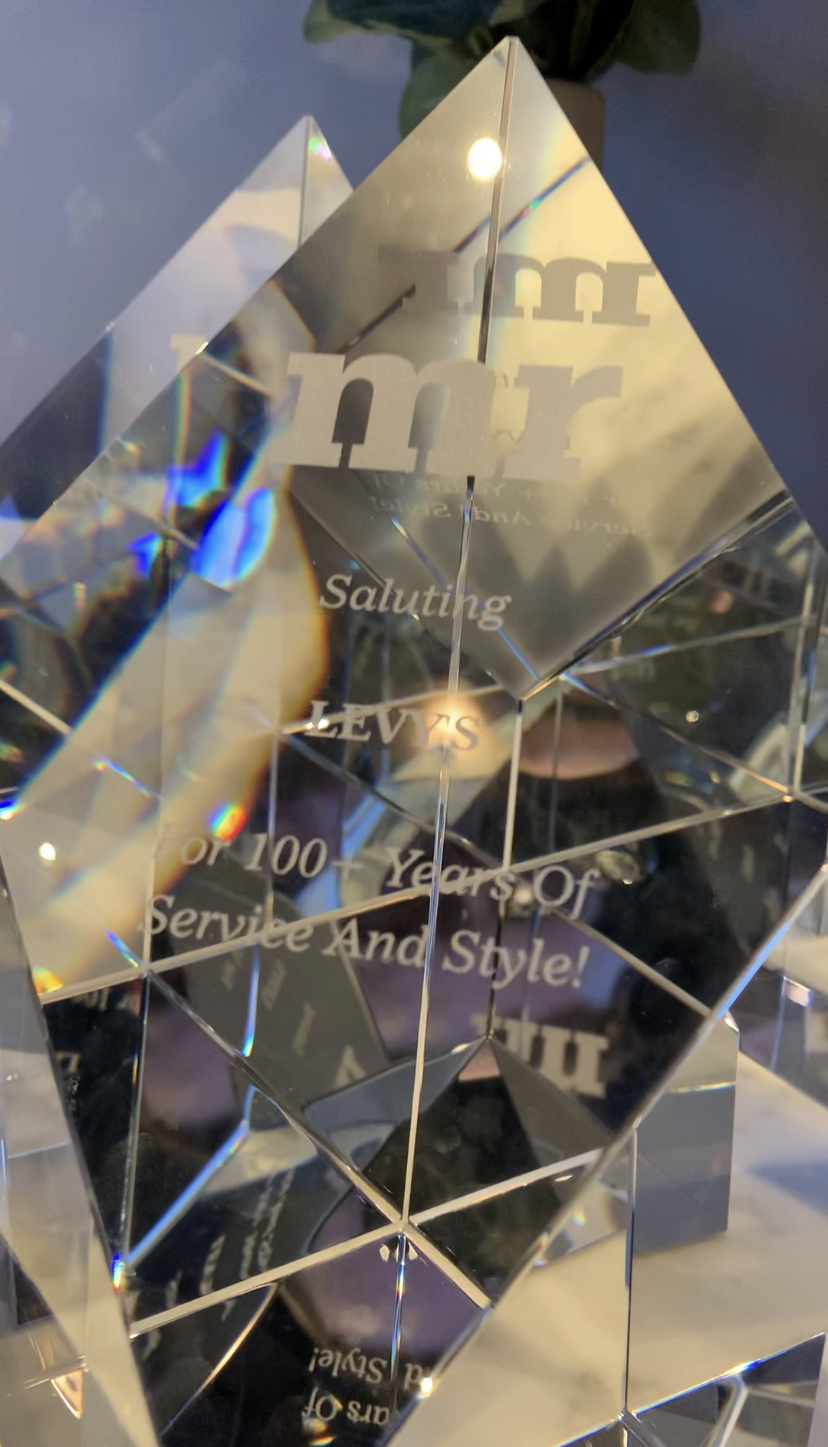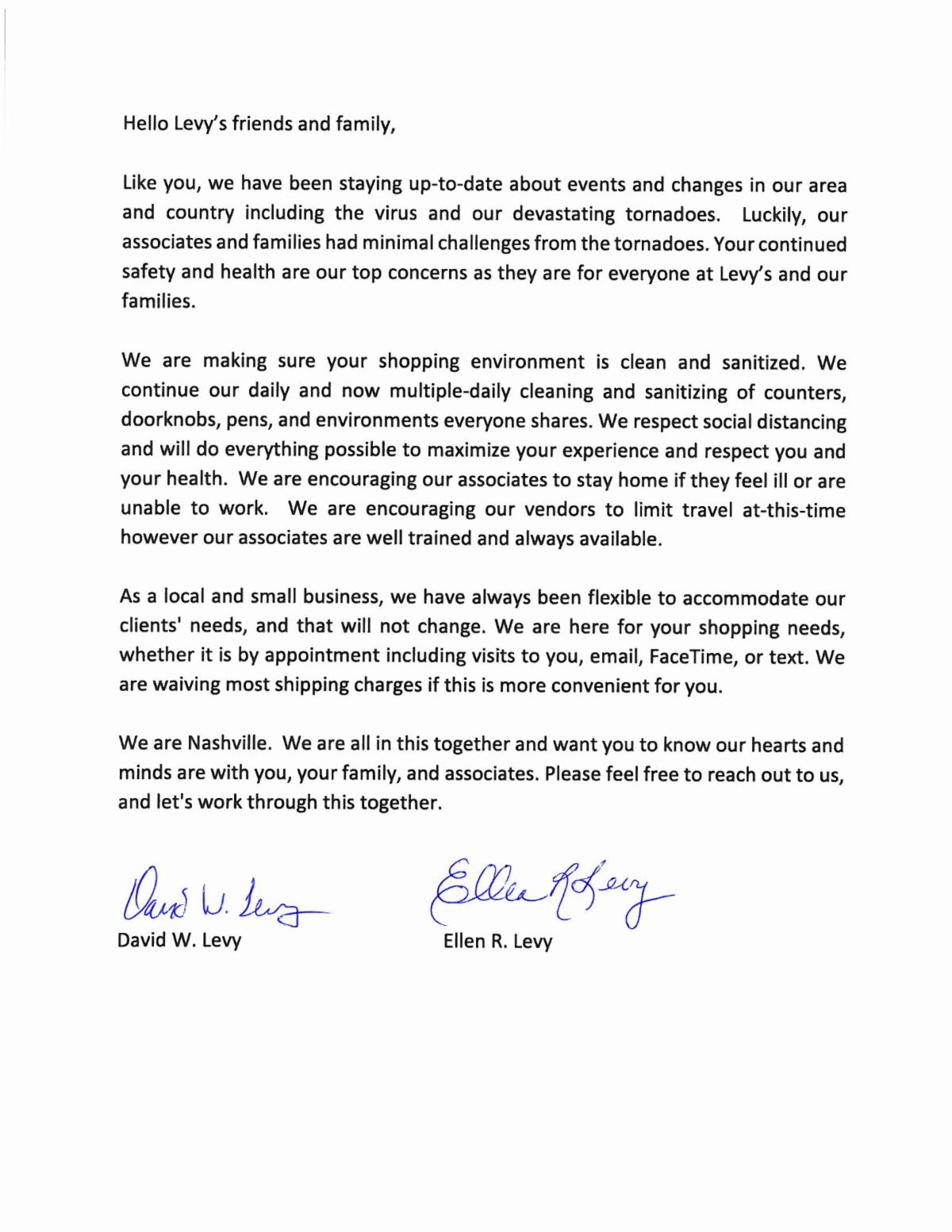 Levy's pledge to you
and your family
from our employees
and families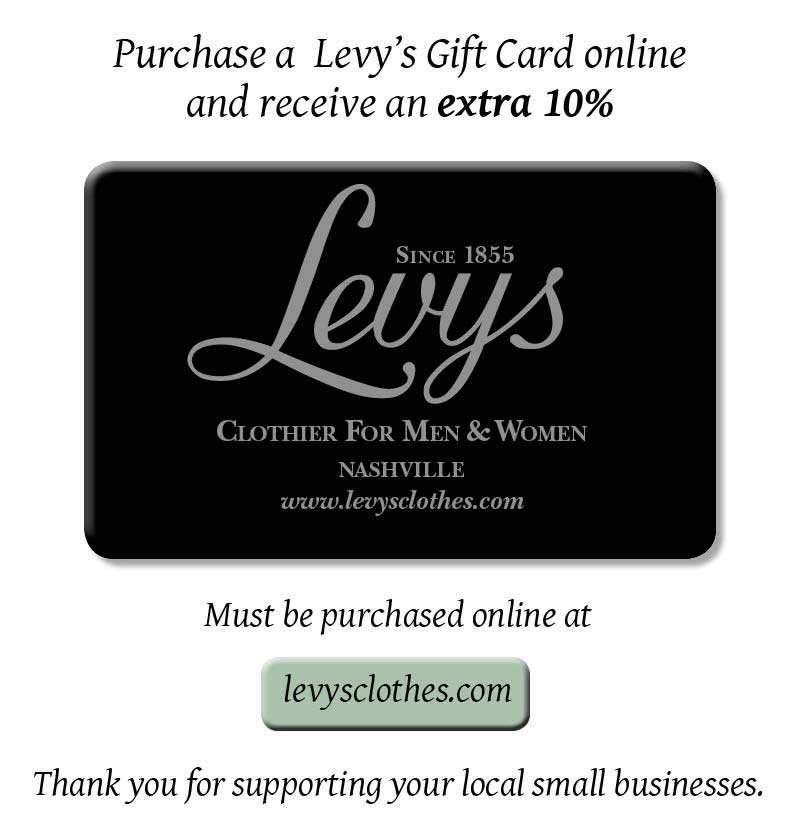 Shop from home
And we will send you an extra 10%
In gift cards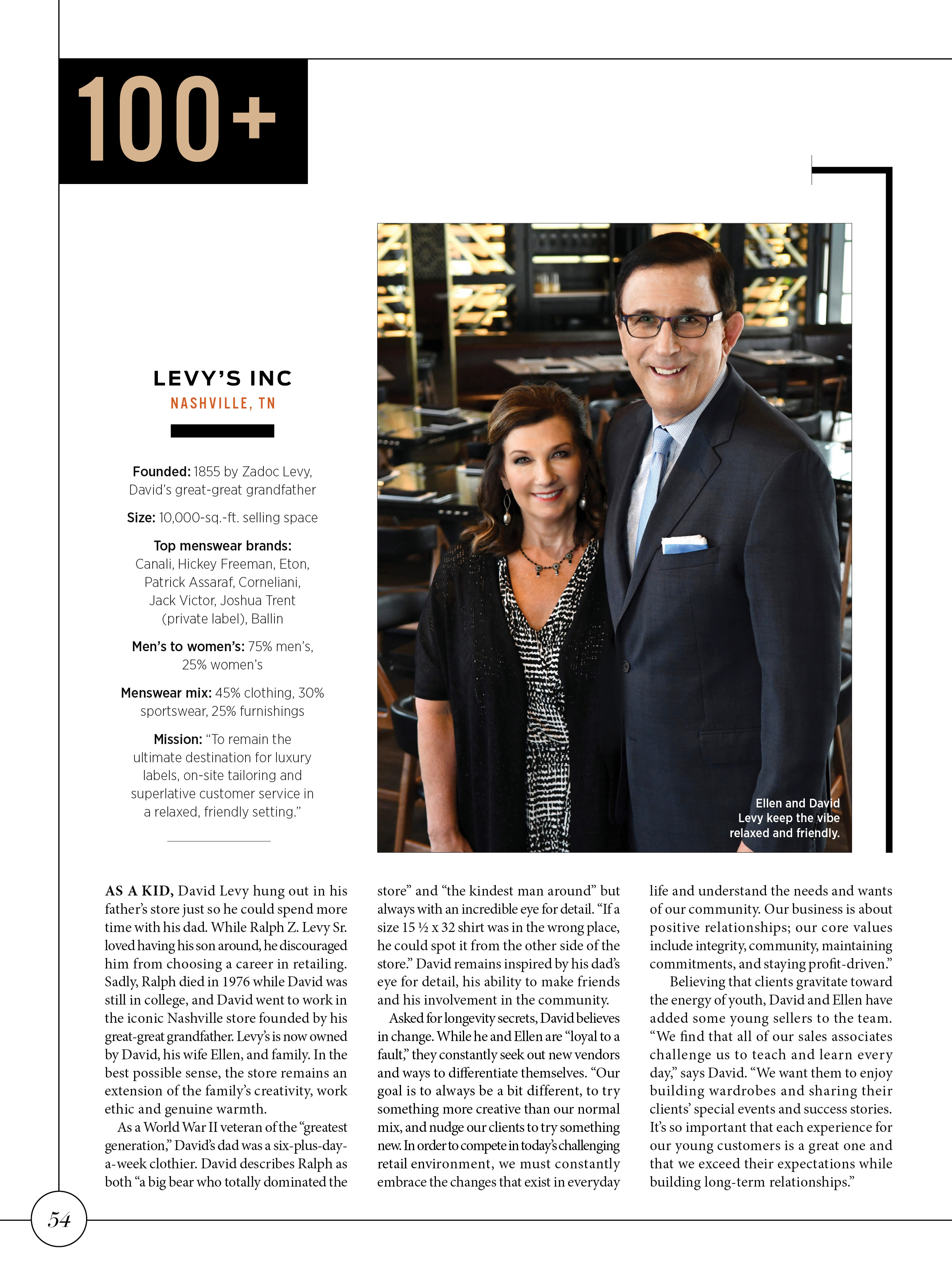 Congratulations to the Levy's Team
Featured in MR Magazine
Feb. 2020 100+ Year Store Issue
Oldest Upscale Men's Store in America
Your local Men's and Women's store – Always Local
165 Years Young
Stay informed about promotions, upcoming events, and exclusive offers!