LEVY'S CLOTHIER
International Fashion – Nashville Address
Hello Levy's friends and family,
We trust that you and yours remain safe.
Mayor Cooper has announced Phase 1 of Levy's Nashville reopening.  Our hours are now 10a – 5p Monday – Saturday. Levy's will be a clean and safe place to shop and our Private Shopping Room is available for you.
As we continue to navigate the new normal, we thank you for your support.
Please feel free to reach out to us for your private appointment. We are stronger together in Nashville.
David and Ellen Levy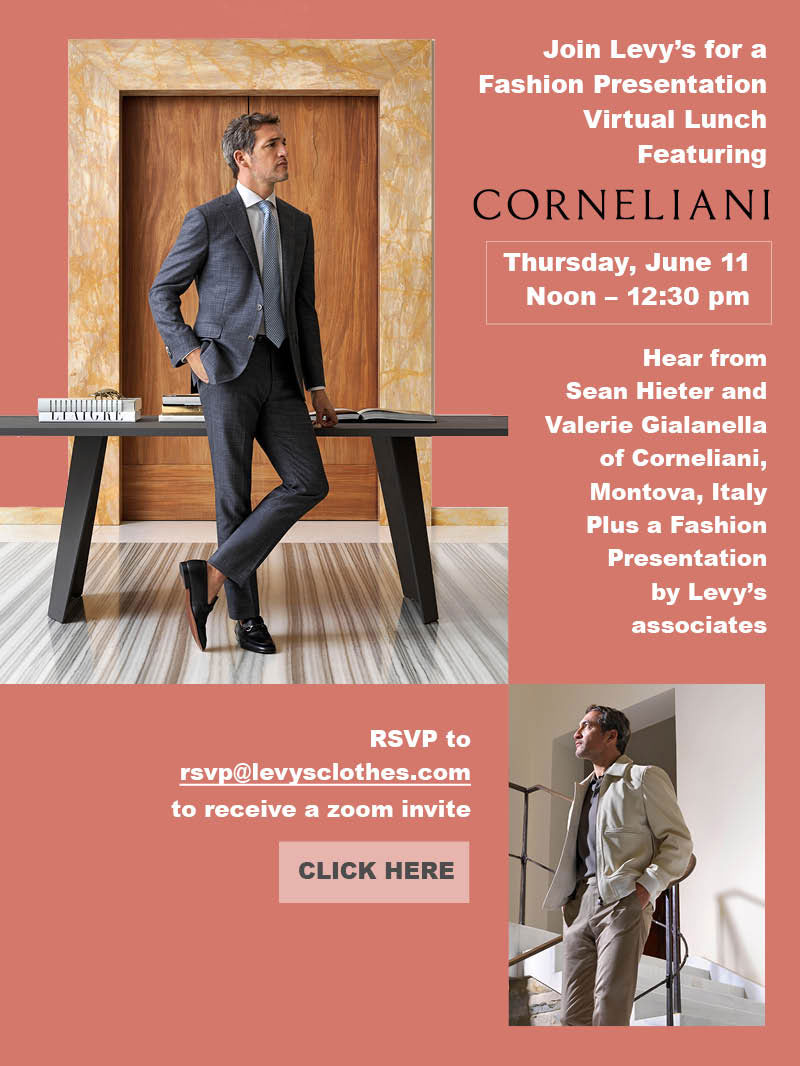 Virtual Lunch Fashion Presentation
Featuring Corneliani
Montova, Italy
Thursday, June 11, noon cdt
RSVP to rsvp@levysclothes.com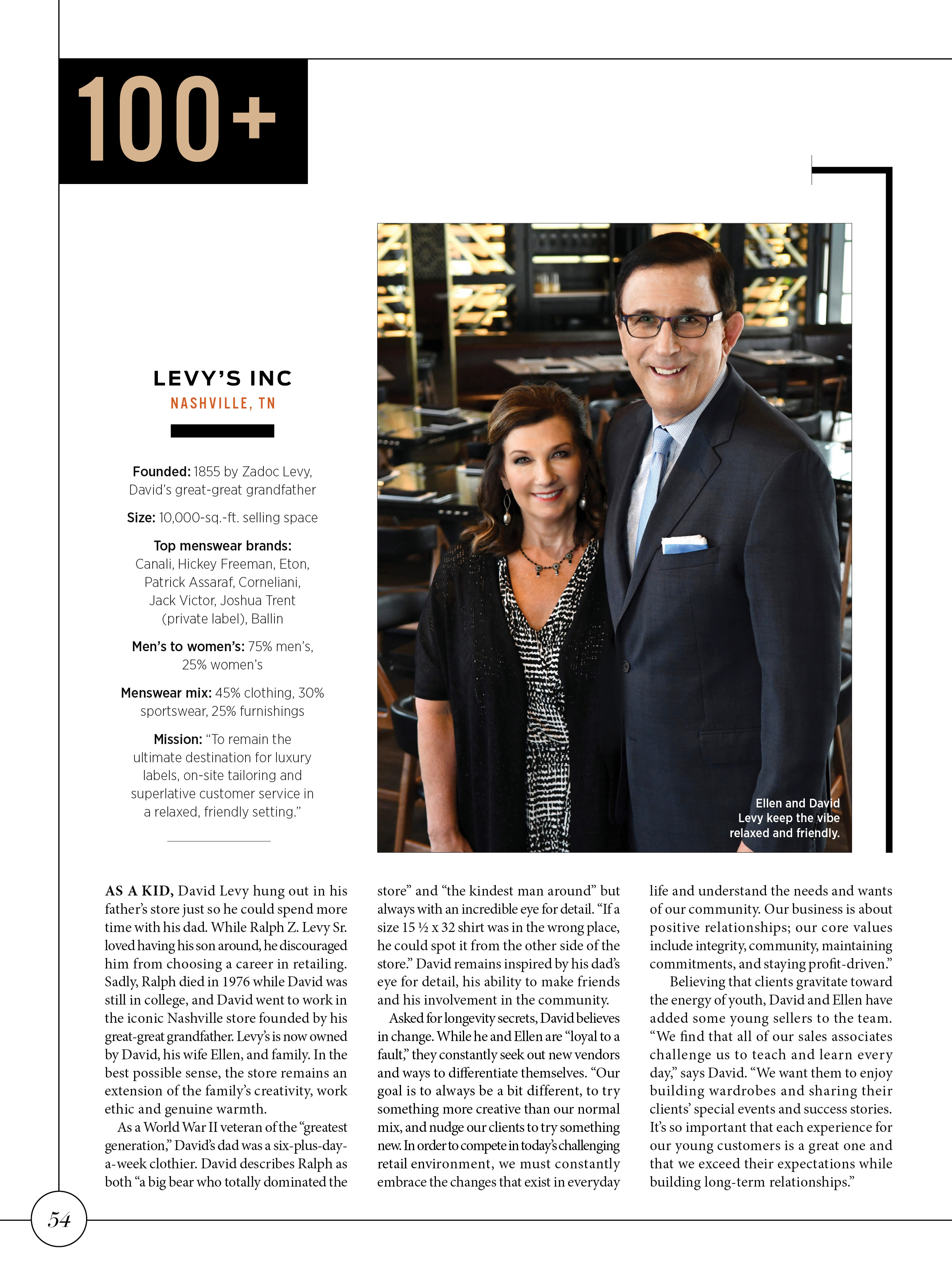 Congratulations to the Levy's Team
Featured in MR Magazine
Feb. 2020 100+ Year Store Issue
Oldest Upscale Men's Store in America
Your local Men's and Women's store – Always Local
165 Years Young
Stay informed about promotions, upcoming events, and exclusive offers!