LEVY'S CLOTHIER
International Fashion – Nashville Address
Life is changing daily as we have known it, however our relationships and friendships cultivated with our clients over the years have not changed.  We pledge to be here for your whether for your first interview, business virtual meeting, golf game, vacation, zoom call, or just to talk.
You may stop by the store from 10a – 5p Monday – Saturday, where we promise safe shopping, or call or text us for remote shopping.  We will gladly provide curbside pick up or just deliver your items.
FEATURED PRODUCTS
Shop our latest arrivals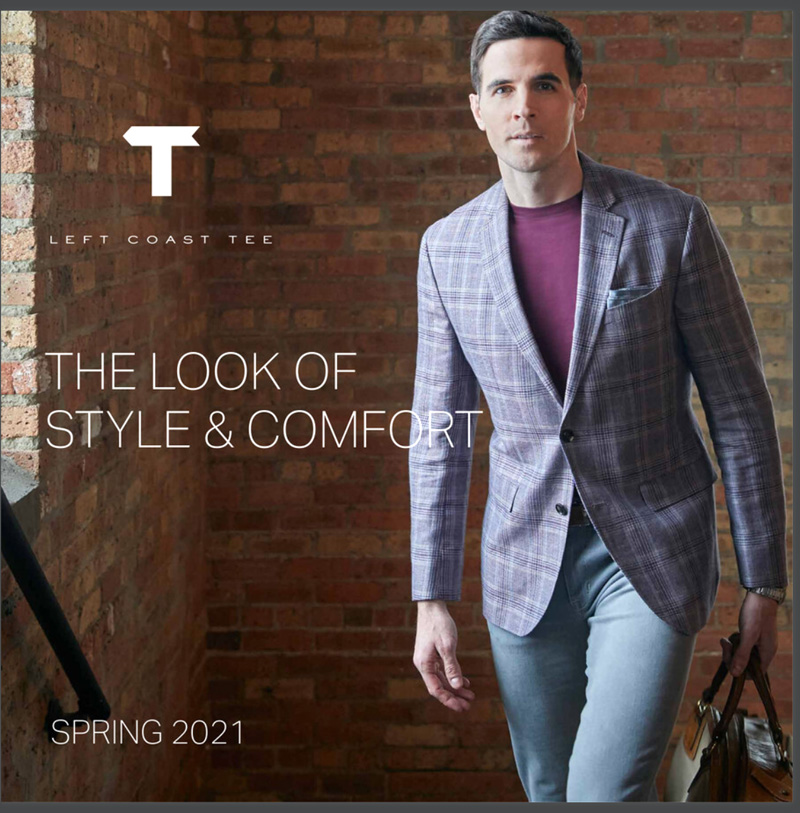 Left Coast Tee Catalog
Left Coast Tee now offers a collection of casual knit classics inspired by California's easy – going lifestyle. We would love for you to stop by at your convenience to see it.
Prefer to shop from home? Look through the

catalog

, then call us with your order — it's like having your own private trunk show!

Levy's Custom Week
Thru Saturday, April 17 5pm
Contact your Sales Associate for your safe appointment.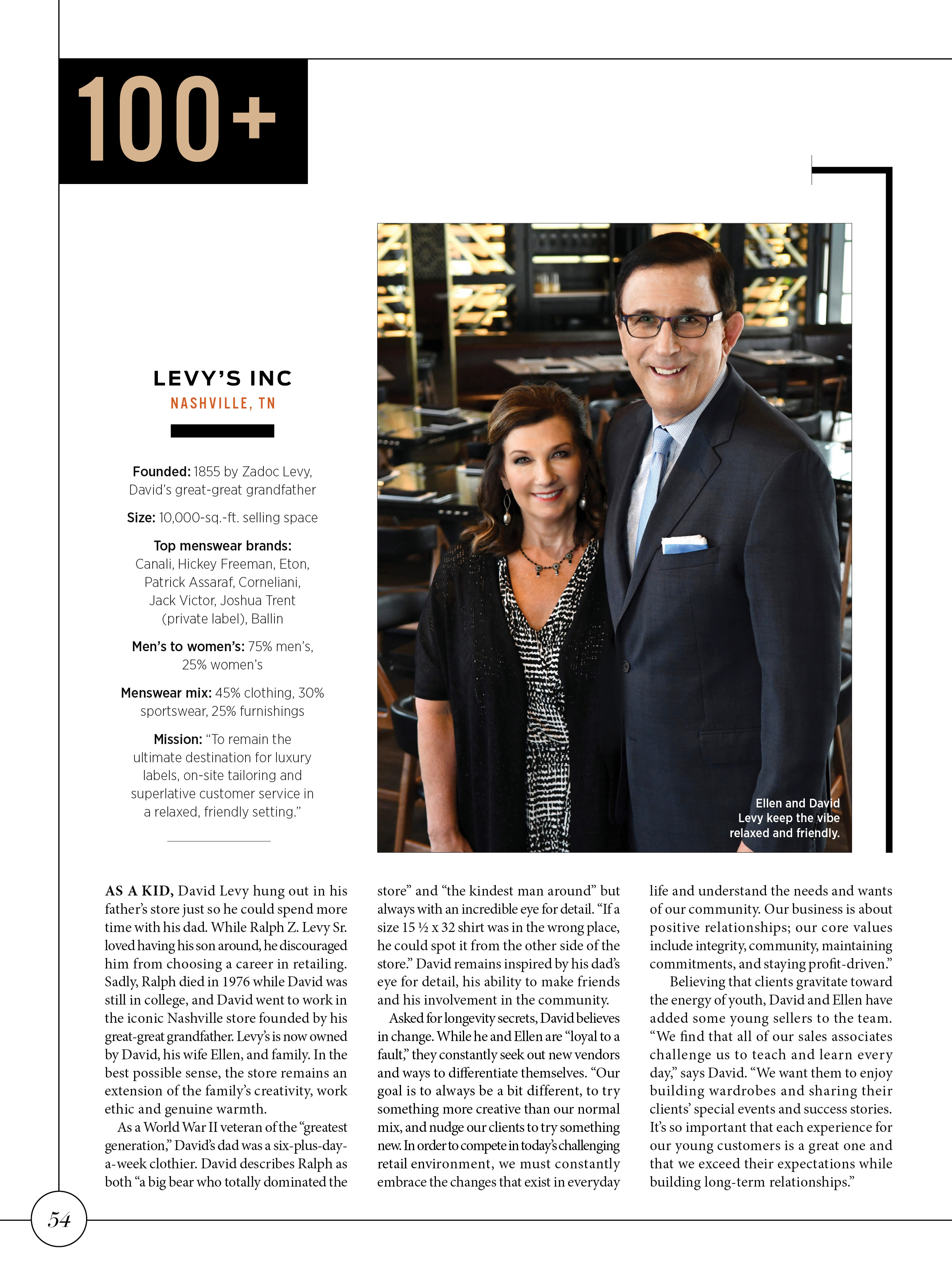 Congratulations to the Levy's Team
Featured in MR Magazine
100+ Year Store Issue
Oldest Upscale Men's Store in America
Your local Men's and Women's store – Always Local
165 Years Young
Stay informed about promotions, upcoming events, and exclusive offers!